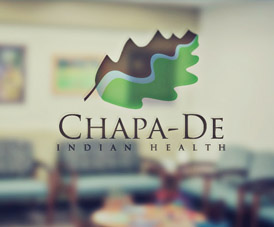 Shari Fox, MD

Psychiatrist – Grass Valley
School: Graduated from Mayo Medical School, 1992
School of Residency: University of Arizona
Residency Type: Psychiatry & Child Psychiatry
Specialties: Psychiatry
About me: I am a Psychiatrist at Chapa-De Indian Health in Grass Valley. I like to use a holistic and patient-centered approach to care. This allows me to use a variety of methods and resources to create the best care plan. This includes working with families and schools, working on nutrition, and looking at supplements. I also make sure to consider cultural practices and doing therapy, in addition to medications if needed.
Providing culturally competent care is vital. I believe we must discuss and use cultural belief systems in our current medical treatment models. My ethnic background is Lakota, Cherokee, Blackfoot, and Irish. My role at Chapa-De gives me the chance to provide a positive role model for youth.
I attended Mayo Medical School and completed my residency in Psychiatry & Child Psychiatry at University of Arizona. Outside of work, I enjoy spending time with my family and pets. We often go camping and kayaking. I also enjoy writing. I am a published poet with over half a dozen writing awards. I am currently working on learning to make the perfect cappuccino.