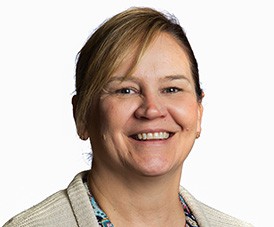 Bonnie Berger, RDH

Registered Dental Hygienist – Auburn
School: Graduated from San Joaquin Valley College, 1998
Languages Spoken: American Sign Language
About Me: I am a Dental Hygienist at Chapa-De Indian Health in Auburn. I graduated from San Joaquin Valley College and am fluent in American Sign Language. At Chapa-De I work with patients from all backgrounds. My passion is to provide gentle, thorough, and individualized oral care. I value a safe and trusting care environment. Promoting community health and increasing individual's oral hygiene and knowledge is one of my key goals. In my free time, I enjoy ancestry research, bike riding, reading, traveling, cooking, and watching my son play baseball.