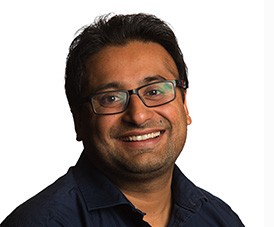 Jashonjot Bajwa, DMD

Dentist – Grass Valley
School: Graduated from University of Pennsylvania , 2013
School of Residency: Brookdale University Hospital & Medical Center
Residency Type: General Dentistry
Specialties: General Dentistry
Languages Spoken: Punjabi, Hindi, Urdu
About Me: I am a Dentist at Chapa-De Indian Health in Grass Valley. My approach to dentistry focuses on complete care. I value a strong connection between dental health and general health. Chapa-De uses an integrated approach to care. This allows me to work with patients and their other doctors to create a full plan. I help patients to both improve and maintain their oral health. It is very fulfilling to be a part of a workforce that improves access to good quality care for everyone. I grew up in a very rural community with limited access to healthcare. It has always been my passion to provide high quality care, regardless of any financial, cultural, or linguistic barriers.
I graduated from University of Pennsylvania. I completed my residency in General Dentistry at Brookdale University Hospital & Medical Center. Additionally, I can speak Punjabi, Hindi, and Urdu. I love traveling, nature, trying different foods, and learning about different cultures.