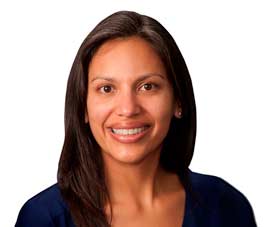 Karina Gookin, MD
Physician – Grass Valley

School: Graduated from University of California, Irvine, 2015
School of Residency: Mercy/Methodist Family Medicine Residency Program
Residency Type: Family & Community Medicine
Specialties: Family Medicine
Languages Spoken: Spanish
Board Certification: American Board of Family Medicine
About Me: I am a board-certified Physician at Chapa-De Indian Health in Grass Valley. My experiences in medical school, residency and as a practicing physician have been motivated by my passion to work with underserved communities. I strive to provide high-quality, whole-person care in the clinic. I have a strong interest in women's and adolescent health, especially providing guidance during transitional periods in patients' lives.  I attended medical school at the University of California Irvine. My residency was in Family Medicine at the Dignity Health Methodist Hospital of Sacramento Family Medicine Residency Program. In my personal life, I enjoy listening to music, dancing, and spending time with my family.