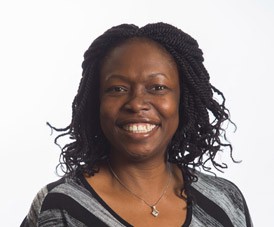 Tochuku Nkadi, OD

Optometrist – Auburn
School: Graduated from Pacific University, 2008
Specialties: Optometry
About Me: I am an Optometrist at Chapa-De Indian Health in Auburn. My approach to care involves being easily approachable. I aim to treat all patients like family. I firmly believe in preventative eye care. Educating patients about the importance of regular eye exams is incredibly important. The early detection and treatment of eye diseases or conditions is vital for promoting overall health.
Chapa-De uses an integrated approach to care. This allows me to collaborate with other healthcare professional and provide complete care to our patients. We work together to help a patient's overall health. I love being able to provide quality eye care to the people who need it most in our community.
I attended Pacific University, OR. When I am not at work, I enjoy cooking, reading, going to church, and spending time with my family.