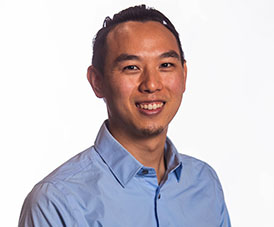 Joel Fong, DDS
Dentist – Auburn

School: Graduated from University of California, Los Angeles, 2018
School of Residency: Shingle Springs Health & Wellness Center
Residency Type: General Dentistry
Specialties: General Dentistry
Languages Spoken: Basic Level Mandarin
About Me: I am a Dentist at Chapa-De Indian Health in Auburn and Grass Valley. I provide general dentistry and education to my patients. My work uses a whole-person focus. I understand that my patients are more than just another mouth to treat. I aim to be mindful about how I can fully benefit my patients in the best way possible. Working at Chapa-De allows me to provide high-quality care to the community.
I graduated from University of California, Los Angeles. My residency in General Dentistry was done at Shingle Spring Health & Wellness Center. I can speak basic level Mandarin. In my free time, many of my hobbies include outdoor activities, such as hiking, skiing, and kayaking. I also enjoy wood working and traveling.