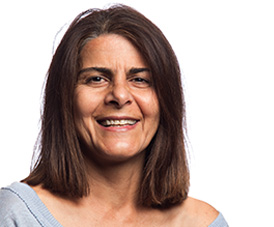 Parivash Mottaghian, Psy.D.

Therapist – Auburn
School: Graduated from Bruce Rappaport Faculty of Medicine, 1998
School of Residency:Keck School of Medicine of University of Southern California
Residency Type: Family & Community Medicine
Specialties: Family Medicine
Board Certification:American Board of Family Medicine
Languages Spoken: Spanish
About Me: I am a Therapist at Chapa-De Indian Health in Auburn. I work to assess, diagnose, and treat mental and emotional disorders. My patients include adults, children, and families. My practice style uses a person-centered approach. Through my supportive manner, I am an educator and collaborator. I do not make patient's decisions. Instead, I prepare them to make their own decisions. I support them in gaining the confidence and tools they need to do that.
It is my goal to be effective and to have a positive impact on my environment and community. Working in a tribal health center has allowed me to do this. I am able to work with the un-served, under-served, poorly served, and "not well understood" populations.
I attended Chapman University. Outside of work, my hobbies include pottery, reading, riding bicycles, gardening, and shopping for antiques.