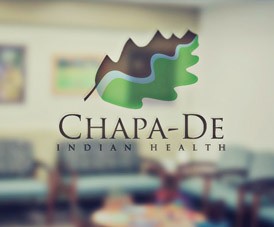 Sarah Fender, FNP

Family Nurse Practitioner, Auburn
School: Samuel Merritt University, 2020
Board Certification: American Academy of Nurse Practitioners
Languages Spoken: English
About Me: I am a Nurse Practitioner at Chapa-De Indian Health in Auburn. I offer whole-person primary care for patients one year and older. My goal is to improve the quality of life for all of my patients. I will always discuss each patient's goals and listen to their concerns first. From there, I believe in a collaborative effort between patient and provider.
I have a special interest in health span, lifestyle medicine and geriatrics. To me, healthcare is much more than just medicine. Community is a huge part of health and wellness. I believe I can help patients the most by working with both medicine and community.
I graduated from Samuel Merritt University. I am board certified by the American Academy of Nurse Practitioners. I love to exercise when I am not at work. I enjoy lifting weights in the gym and biking on trails. I love to get outside any chance I get to hike, stand up paddleboard or spend time with my two dogs.