Wishing you a happy and healthy holiday season!
This time of year families and communities share appreciation for each other often by coming together and breaking bread. Unfortunately the COVID-19 epidemic is worsening, and household gatherings are a significant contributor to the rise in COVID-19 cases.
So this year, we also need to show appreciation by WEARING A MASK and transforming traditions to keep our loved ones safe and healthy. Celebrating the holidays will not be the same this year, but we need to be safe so we can all enjoy the holidays together next year.
HERE are some tips to keep YOU and your family safe:
It's important not to get together in person with others for the holiday. Instead, you and yours can connect virtually via phone or video chat to keep one another healthy. Here are some fun and festive things you can do together virtually:

Build gingerbread houses, decorate cookies, or make holiday crafts and decorations.
Schedule a time to eat a meal together virtually and have people show their main dish, vegetable, or dessert.
Host a virtual "ugly" holiday sweater contest.
Schedule a time to meet virtually to open gifts together.
Attending virtual worship services.
Travel and gatherings with family and friends who do not live with you increase your chances of getting or spreading COVID-19 or the flu. If you do gather with people who don't live with you, take steps to reduce the risk:

Stay outside – with outdoor heaters or firepits as needed – or in well-ventilated areas. If you must gather indoors, consider opening windows despite the added heating costs.
Wear masks and keep physically distant (at least six feet apart) from others not in your household.
Stay flexible. Have a Plan B in case someone develops symptoms or becomes a case or contact.
Be ready to include loved ones virtually and keep everyone safe and sound.
Avoid parades, festivals, large gatherings and any crowded indoor environment.
Click Here for more tips on how to make your celebration safer. 
Remember, it's okay if you decide to
stay home and remain apart from others.
Do what's best for you.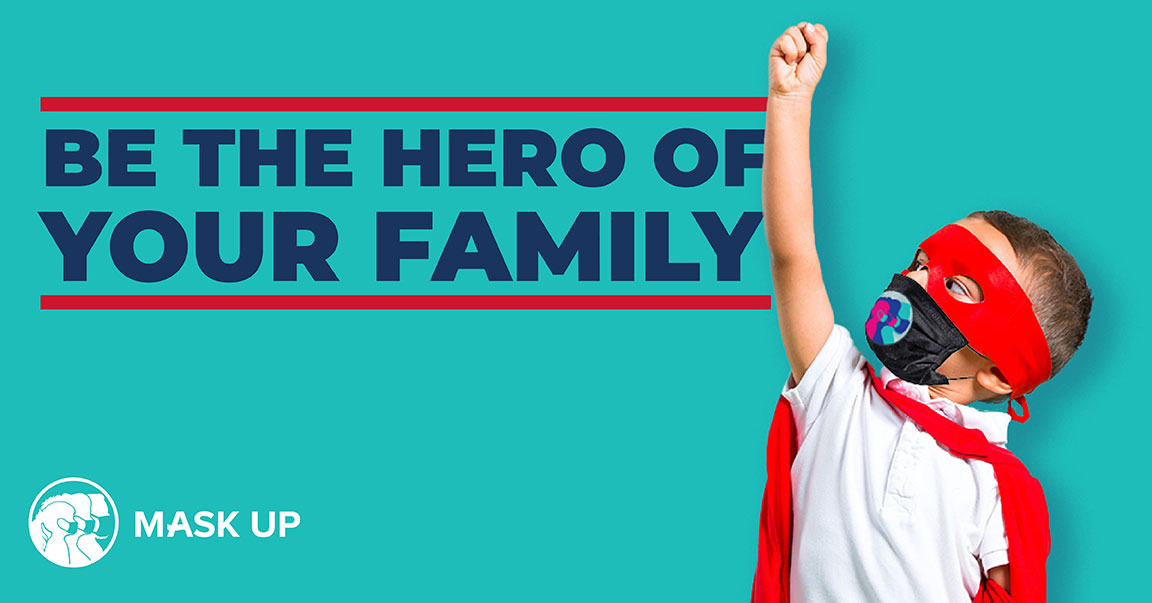 Masks are your family's best defense against #COVID19. #MaskUpPlacer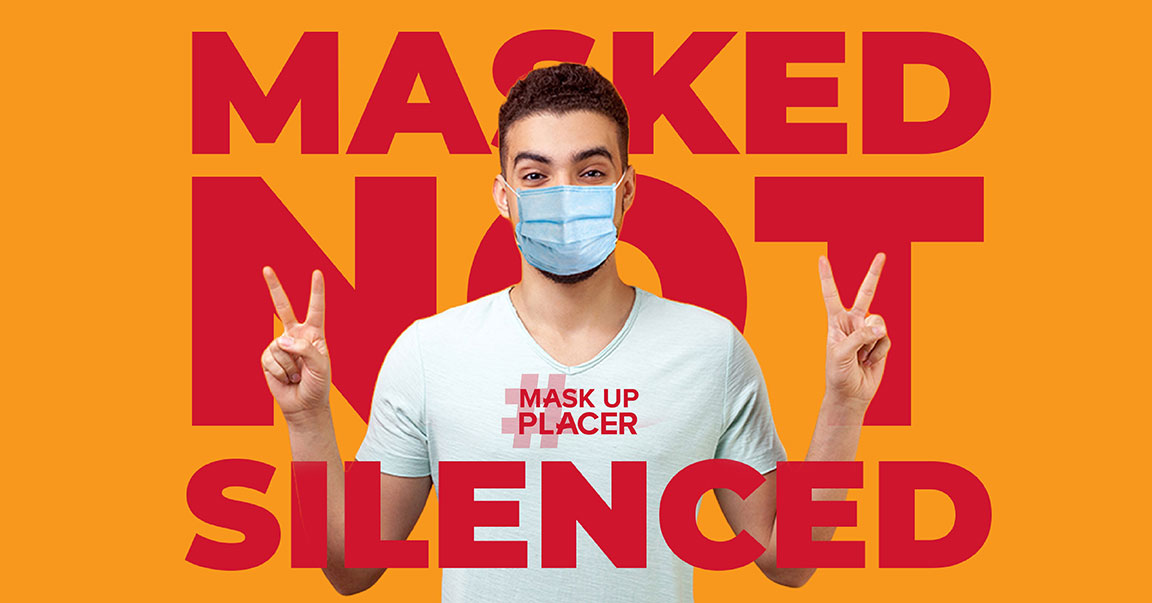 Just because we live with masks does not mean that we are silenced. Use your voice to remind others of the power they have to change their community for the better with masks on. #MaskUpPlacer