Every Child Matters
Healing Trauma Caused by Indian Boarding Schools
Chapa-De Indian Health Auburn Grass Valley | Medical Clinic
The latest edition of Chapa-De News is now available. Each quarter we feature a collection of cultural stories, news, announcements, and events relevant to our local American Indian community. Below is a selection from one of the stories you will find in our newsletter and you can read the full version HERE. 
Healing Trauma
The weather was gray and drizzly, but spirits were high as many came together to share their stories of resilience on Saturday, October 23, 2021. Chapa-De hosted a Healing Trauma Event to serve as a forum for those who have been impacted by Indian Boarding Schools. The morning started with a blessing from Sonia Keller LaPointe.  Then speakers LoVina Louie and Josh Cocker, from the Native Wellness Institute, helped lighten a heavy topic with some laughter but also some tears were shared.  The morning ended with singing and drumming by the Bringing Medicine Drum Group.  
It was the start of a conversation about a topic that is not discussed much but has resurfaced as news emerged of hundreds of bodies found in unmarked graves, first at Canadian residential schools and then at Indian boarding schools here in the U.S.  For many, these discoveries brought back the painful memories of historical injustices committed against American Indian families when children were forcibly removed from their homes to attend government-run boarding schools.  
We know talking about Indian boarding schools dredges up painful memories for some, but we also know that not talking about it and suppressing what happened is not good either. We've all seen the terrible statistics on depression, anxiety, alcohol and substance use disorder, and other health conditions that can happen when something bad is suppressed and festers inside a person's being. By acknowledging what happened, we can start the process of long-term healing from the unspoken traumas of the past and end the cycle of trauma for future generations.  We want Chapa-De News to help be part of the conversation as well as part of the healing.    
Update on Investigation into Student Deaths at Indian Boarding Schools 
This past summer, the new Secretary of the Interior, Deb Haaland, announced an investigation into the 365 Indian boarding school sites that the federal government and various Christian churches operated from the early 1800s to 1978 to identify more sites where there may have been student burials.  The boarding schools were initially intended to assimilate Native students into "White" culture, but the practice robbed Native people of their language, religion and culture and left a devastating legacy of pain and trauma for the families forced to send their children.  It is unknown where the investigation will lead, but it is a start down a path of truth and justice and "to uncover the loss of human life and the lasting consequences of residential Indian boarding schools" (Deb Haaland, June 2021).  In December 2021, Nevada Governor Steve Sisolak apologized on behalf of the State and promised to cooperate with the DOI investigation into the Sherman Indian School  in Carson City, Nevada, and stated "an honest accounting of an immoral program that existed here for generations"  was overdue.  
Resources 
Chapa-De Behavioral Health Department
(530) 887-2800 or (530) 477-8545 
The National Native American Boarding School Healing Coalition  
https://boardingschoolhealing.org/  
(612) 354-7700 
Indian Residential School Survivors Society  
(800) 721-0066 
Chapa-De News
Find this and other culturally relevant articles in our latest edition of Chapa-De News.
Read Chapa-De News now by clicking HERE.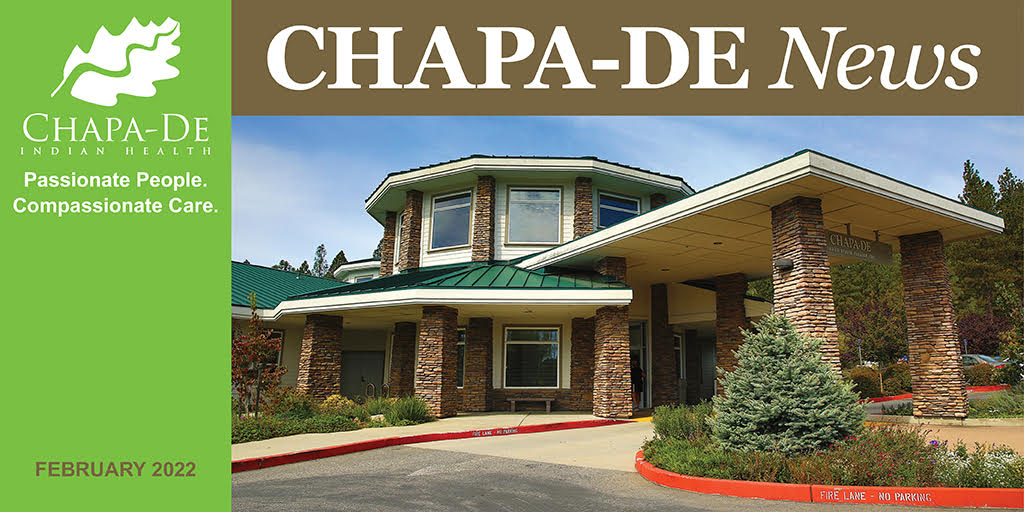 ---
PASSIONATE PEOPLE. COMPASSIONATE CARE.
Chapa-De provides medical care, dental care, optometry, behavioral health, pharmacy services and much more.
Serving all American Indian, Low Income and Limited Income Community Members