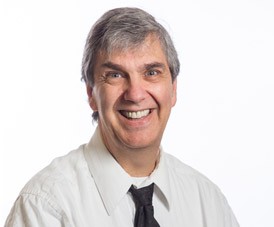 "The COVID-19 vaccine is a good vaccine; the science behind it is solid and it is safe. The little piece of mRNA from the vaccine disappears in 5-10 minutes, it doesn't hang around, it doesn't become part of your DNA, there are no tracking agents or nanobots or any of the other weird thing we've heard about. My whole family had the vaccine; I had some chills and fatigue for a couple days but my family and medical assistant had none of those. Only some of us get those side effects and they are only for a day or two. There are no long term side effects from this. Once we can get enough people vaccinated then we can start going out without a mask, visiting friends without a mask, go to a movie, to a restaurant, to a show/concert, and even travel without masks."
My goal is to be your partner in health. With a COVID-19 vaccine, we can prevent you from getting sick. We can also help stop this dangerous virus from spreading in our community and allow life to get back to normal.  
Have you all ready been vaccinated?
Please let us know by clicking HERE
Are you ready to get vaccinated?
Click HERE to schedule a COVID-19 vaccine at Chapa-De
Do you have questions or need more information?  
Visit our Frequently Asked Questions Page.  Find answers to the most common questions we hear from patients. We also offer links to trusted and truthful information so you can do your own research and feel confident in your decision.
I always welcome the opportunity to talk with you about
your concerns and to share what I know about the vaccines.   
My patients can reach out to me by phone or through your Chapa-De patient portal.