Chapa-De offers COVID-19 testing, treatment and vaccines to established patients and American Indian community members.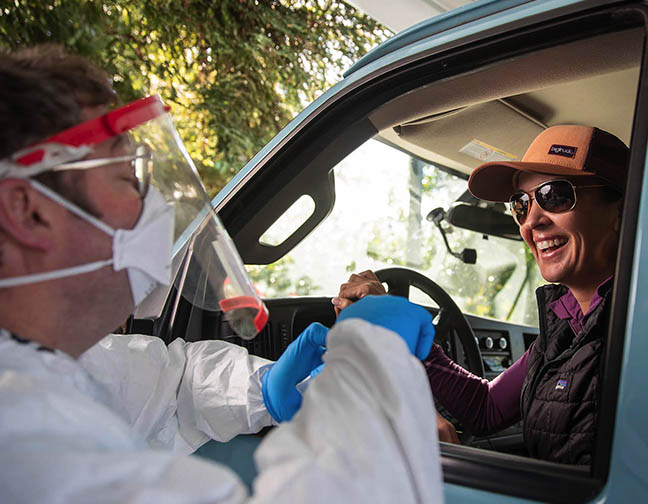 Free COVID-19 testing and take-home tests are available at Chapa-De. Call us to schedule a testing appointment.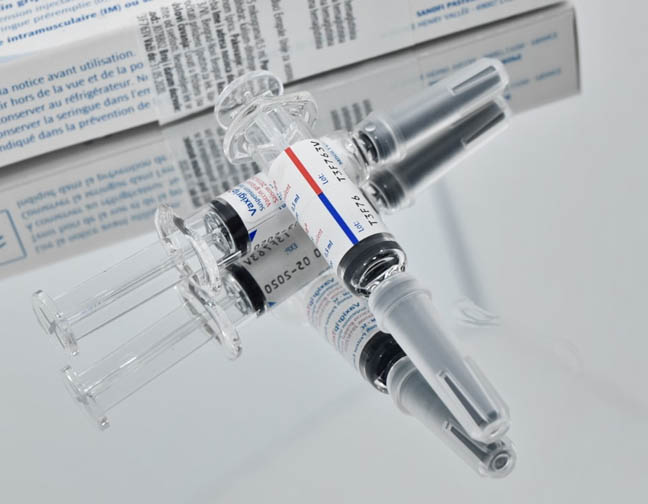 Call us right away if you test positive for COVID-19. Treatments help prevent severe symptoms and must start in the first 5-days of infection. We can help if you are experiencing "Long COVID" after an infection.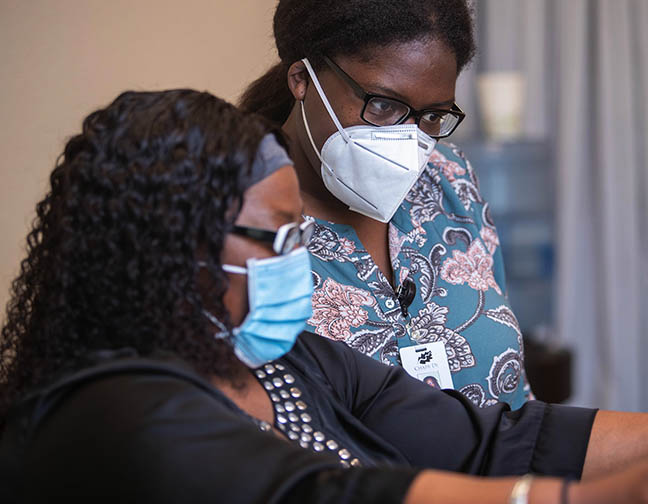 Face masks are required in all healthcare settings including at Chapa-De. Masks are also an important tool to stop the spread of COVID-19. Free masks and at-home COVID tests are available at Chapa-De.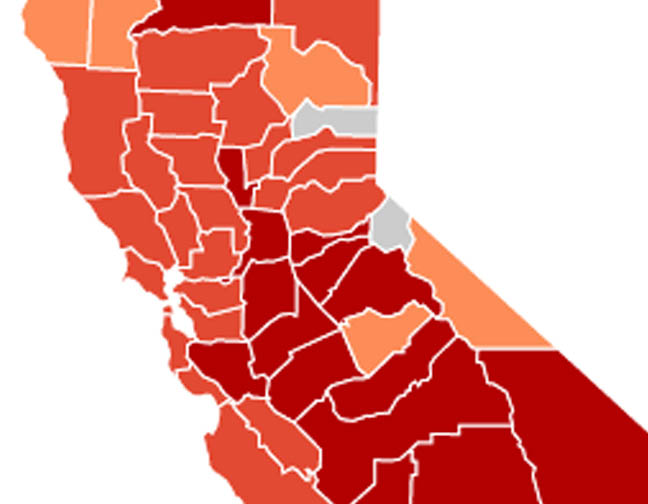 Click here to see the current COVID-19 levels in our community  Use this information to keep you and your loved ones protected.
Need More Information?

For additional resources and information about COVID-19, please visit www.covid.gov.
You Have Questions?
We Have Answers.
The Most Frequently Asked Questions About COVID-19 Vaccines
It's normal to have questions and the Chapa-De team is here for you!
Below please find links to trusted resources with answers to some of the most common questions we hear from patients. If you still have questions, please reach out to your medical provider. We would love the opportunity to talk with you about your concerns and what we know about the vaccines.
Trusted Resources & Partners