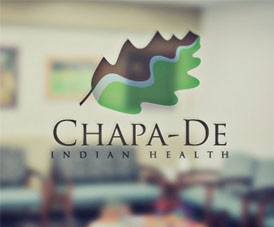 Kathryn Hickok, RD

Registered Dietician – Grass Valley
School: Graduated from California State University, Chico, 2016
About Me: I am a Dietitian at Chapa-De Indian Health in Grass Valley and Auburn. I offer diabetes education and management to my patients. I can also help with nutrition through education on grocery stores and nutrition labels, as well as healthy meals and snacks. Medical nutrition therapy can help patients manage GI issues, hypertension, high cholesterol, and more!
I love being a supportive and collaborative member of the Chapa-De team. My approach is to listen to patient's needs first. Every body is different, and healthcare should not be one size fits all. I believe Chapa-De supports its staff in a variety of ways to ensure every patient feels heard and receives the personalized care they expect (and deserve!).
In my free time, I find enjoyment when I'm elbow-deep in bread dough or the dirt. Sourdough bread and gardening have helped me get through stressful times!