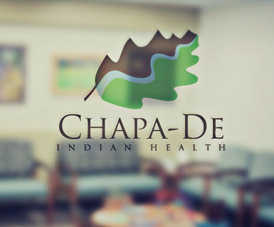 Alma Blanco, DDS

Dentist – Grass Valley
School: Graduated from Alberto Masferrer University, El Salvador, 2007
Languages Spoken: Spanish
Specialties: General Dentistry
About Me: I am a Dentist at Chapa-De Indian Health in Grass Valley. My practice focuses on preventative dentistry. I take the time to educate patients about their oral conditions. Then I help them get the tools they need to improve their oral health and overall health. The foundation of my work comes from honesty, compassion, respect, courtesy, and enthusiasm. I want my patients to leave with a good memory of going to the dentist. Working at Chapa-De allows me to serve my community in a rewarding way. It is an honor to help improve patients' health and lives.
I graduated from Alberto Masferrer University, El Salvador. I can also speak Spanish. My personal interests include alternative and holistic medicine, and small farm agriculture. Outside of work, I enjoy dancing, cooking, and traveling.