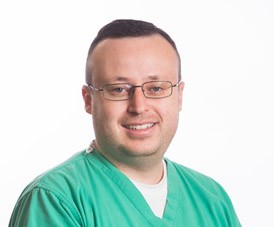 Ilya Verpukhovsky, DDS

Dentist – Auburn
School: Graduated from University of California, San Francisco, 2010
Specialties: General Dentistry
Languages Spoken: Russian
About Me: I am a Dentist at Chapa-De Indian Health in Auburn. My approach to care uses minimally invasive dentistry. I believe in providing an uncompromised high quality of dental care for every patient. I chose a career in community health because it can be both challenging and highly satisfying. Helping patients is very important to me. I enjoy being able to make my community better and healthier.
I graduated from University of California, San Francisco, and I speak Russian. My professional interests include oral surgery, implantology, and full mouth reconstruction. Outside of work, I enjoy spending time with my family. I like to learn about different cultures and explore new places.