When:
2020-10-17T00:00:00-07:00
2020-10-18T00:00:00-07:00
Where:
live-streamed via Facebook

Contact:
Sierra Native Alliance
(530) 888-8767
13TH ANNUAL AUBURN BIG TIME-POW WOW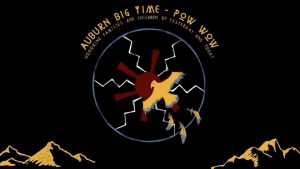 This treasured annual Placer County cultural event is a day-long celebration of Indigenous drumming, song and dance honoring Native American cultures and traditions.
With current COVID-19 considerations, this year's Pow Wow will be performed exhibition style and live-streamed via Facebook channels. There will be no live audience present to maintain the safety of performers and viewers alike. Native American arts, crafts, and other retail items will be made available on the online digitally created marketplace. Links can be found on Sierra Native Alliance website or Facebook event page.
The Auburn Big Time-Pow Wow (ABTPW) attracts people from diverse indigenous nations to gather for the purpose of honoring the traditions of their ancestors. With the emergence of a world-wide health concern, this year's event will celebrate the traditional health and resilience of not only Native peoples, but our foothills community as a whole. Even in new digital formats, the pow wow tradition inspires cultural pride and provides an opportunity for tribal families to come together to sing, dance and teach tribal customs.
The Auburn Big Time-Pow Wow is sponsored by the Sierra Native Alliance with the support of the Placer Campaign for Community Wellness. This family friendly event is free and will be broadcasted openly to the public on Facebook. We encourage our viewers to engage with your comments and likes. Digital voting will also be made available to select your favorite dancers! Event agenda and other detailed information on this event is provided on the Sierra Native Alliance website at www.sierranativealliance.org.
Sierra Native Alliance (SNA) is a family resource agency that provides education, advocacy and counseling services for Native youth and families. Located in Auburn, SNA family services are supported by the Placer Campaign for Community Wellness towards the goal of improving the mental wellness of families in Placer County.
Contact Information:
Sierra Native Alliance
PO Box 6346, Auburn CA 95604
(530) 888-8767
www.sierranativealliance.org